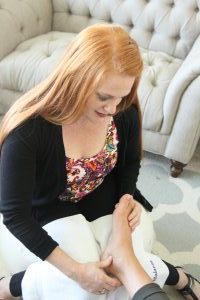 Are you looking for a holistic way to help your friends and family, or are you looking for a career that bring fulfillment in connecting and serving others?  Foot Zone Therapy Certification classes are starting soon! Classes will be held two days a month until completion of the course.  Reserve your spot with $100 deposit!
Here are the details:
Beginning Date: March 19-20th
Graduation Date: November 26-27th
Tuition: $3,800 + $150 for course materials (payment plans are available and $300 discount if paid in full by first class session)
Syllabus includes: We Do Feet (www.wedofeet.net) Foot Zone technique, personal development, business coaching, energy techniques, nutrition, anatomy and physiology, and more!
Please call or email me with any questions or to reserve your spot!  Looking forward to working with you!
Alicia Runolfson
Alicia@stgeorgefootzone.com
435.767.1017