Experience the Healing Benefits of Foot Zoning
St. George Foot Zone is a holistic healing healing practice located in beautiful St. George, Utah. Foot Zoning Practitioner and Foot Zone Therapy Instructor, Alicia Runolfson, provides specialized foot zoning treatments individualize for each clients need for relaxation, revitalization, emotional and physical renewal and replenishment.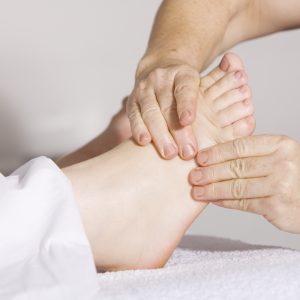 Experience Natural Healing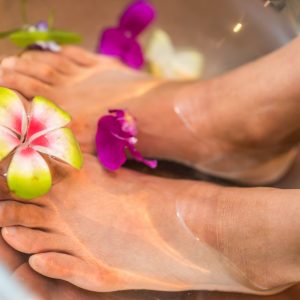 Come and experience unique natural healing that Foot Zoning can offer. Schedule an appointment today! Regular Foot Zoning treatments offer numerous natural health and wellness benefits. Sessions can be done at any time as a natural way to increase energy and enhance the body's natural immunity.
Relieve Stress and Promote Relaxation
Foot Zoning is always a great way to relax and relieve pain and stress. Foot Zoning may also help with long term chronic pain or illness and can be especially useful in supporting the body and mind with the effects anxiety, depression and other mental health conditions. Most importantly, Foot Zoning offers an overall feeling of health and wellness. The possibilities are endless!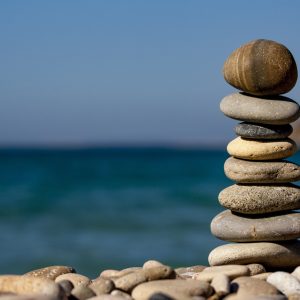 Alicia is the best! I send everyone to her
Saskia Stallings
November 4, 2020
Alicia is amazing! I've done reflexology before but never foot zone. She made the whole process comfortable and informative. Had a nice rest at home after today's appointment. Highly recommend!
Clayton Ashcraft
August 12, 2020
Alicia is my foot-zone instructor. She is incredibly skilled and knowledgeable about the foot-zone and teaches it in a way that is easy to understand and digest. She is so patient and flexible. She went above and beyond in bringing us additional experts to teach us about nutrition, energy healing, and chakras. I feel empowered and confident to bring to my clients an experience and balance they will love. I am super excited to be on this path and if you're considering learning the foot-zone I absolutely recommend Alicia hands down 100%.
Kimberly Jepson
August 1, 2020
I've had a foot zone by both Alicia and Amanda and I am very impressed with both of them. I feel so much better afterwards because my body, mind and spirit are rejuvenated.
Christy Lawson
June 2, 2020
Alicia is awesome! My wife and I have been here multiple times and will continue to do so! We've introduced my in-laws to her foot zone therapy and they also loved their experience and often return. Alicia is professional, kind, and knowledgeable. She'll always be our first choice when looking for a foot zone!
Jordan Guillory
February 14, 2020
Simply Excellent
Ken Kaneversky
February 2, 2020
Alicia was awesome. I left feeling amazing. Definitely worth it.
Michael Chamberlain
April 6, 2018
A friend from St. George arranged for Alicia to come to my home over the Christmas holidays to receive foot treatments. She gave one-hour treatments to me and five others. Each person was very satisfied with the treatments. Alicia was very professional and also very personable. She explained each part of the process as she worked. Each person expressed the thought that the treatment had been beneficial and felt great. We would all highly recommend her to you. Thanks, Alicia!
Sonja Shelton
February 21, 2018
Alicia is gifted and knowledgeable when it comes to foot zoning. She creates a relaxed environment and knows how to help your ailments you may not realize you have.
Cherish Willyerd
February 21, 2018
I found the whole experience to be so educational and so helpful even with some of the congestion I was having. It's amazing that parts of the foot has something to do with other parts of the body.
kathy Burningham
February 21, 2018
Very comfortable, and friendly, but professional. Easy to talk with, skilled, and knowledgeable. Highly recommend.
Shirlyn Wanlass
February 21, 2018
I loved my experience with Alicia so much! She's fabulous at her craft and creates such a relaxing atmosphere where you can be completely relaxed and comfortable while she does what she's best at! I loved every second!
Jenny Parkinson
February 21, 2018
Possibly the best one hour you could spend! Alicia's magic touch and her understanding and use of essential oils will have your concerns and anxieties drifting away in moments. Headaches, back, hip, shoulder or FOOT pain? I felt mine all move out of my body with a soft flick off her fingers. Can hardly wait until the next time.
MaryLynn Morris
February 21, 2018
Alicia is the kindest person. She is so knowledgeable and willing to share information. She truly cares about each individual. She has zoned me several times, as well as my newborn and 4 year old. We all loved the experience!
Brittney Nelson (ECP)
February 21, 2018
Alicia has a healing spirt and touch that are second to none. Anyone who comes in contact with her instantly becomes aware of her natural gift for healing. Would definitely recommend a foot zone from Alicia as different, innovative and amazing alternative healing experience.
Mark Shelton
February 20, 2018