What Are Essential Oils?
Essential Oils are sourced from seeds, bark, stems, roots, and flowers. The volatile aromatic compounds are produced by the plants to protect itself from environmental threats. They have been used for thousands of years for countless reasons including health support, food preparations, and beauty regimes. Ancient writings including the Bible make reference to their use.
Why doTERRA?
doTERRA produces an unmatched quality of product. Each doTERRA Essential Oil is Certified Pure Therapeutic Grade®. In order to be deemed worthy of that title the oils must meet the following qualifications:
Sourced from growers worldwide to ensure the highest quality and efficacy.
Pass rigorous testing for purity and potency
Free from artificial ingredients of fillers (100% Essential Oil)
Free from any harmful contaminants.
doTERRA ensures each customer with piece of mind to know the exact composition of each bottle of oil. By using the website SOURCE TO YOU and providing the lot number located on the bottom of the bottle, the exact chemical make up results of your batch can be found. Results are tested and posted by a third party administering the test.
Empower Yourself!
By bringing Essential Oils into your home, you are empowering yourself and your family to find natural solutions to your health and wellness and begin eliminating harsh chemicals from your home. Click HERE to get started! Each kit includes a 1-year wholesale membership (25% off retail prices), an introductory packet, and mentoring and education.
[one_half]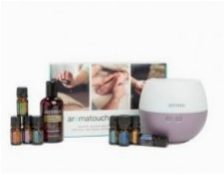 AromaTouch Kit $150
Includes 5 mL bottles of Balance®, Lavender, Peppermint, Melaleuca, Wild Orange, AromaTouch, Deep Blue®, and On Guard®, Fractionated Coconut Oil (4 oz.), and Petal Diffuser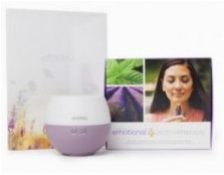 Emotional Aromatherapy Diffuse $195
Includes: 5 ml bottles of Cheer®, Motivate®, Passion®, Forgive®, Console®, Peace®, and Petal Diffuser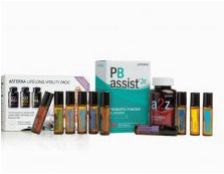 Family Wellness Enrollment Kit $275
Includes: Lifelong Vitality Pack®,PB Assist® Jr, a2z Chewable®
10 mL BOTTLES: Cheer® Touch, Peace® Touch, Touch Breathe™ , Touch Deep Blue®, Touch® DigestZen®, Touch® Frankincense, Touch® Lavender, Touch® Melaleuca, Touch On Guard™, and Touch® Peppermint
[/one_half] [one_half_last]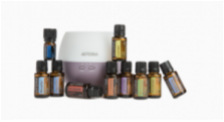 Home Essentials Kit $275
Includes: 10ml bottles of Frankincense, Lavender, Lemon, Melaleuca, Oregano, Peppermint, Breathe®, DigestZen®, OnGuard®, Deep Blue® (5 mL), and Petal Diffuser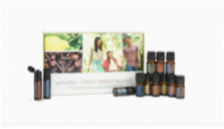 Family Essentials Kit $150
Includes: 5ml bottles Lavender, Lemon, Peppermint, Melaleuca, Oregano, Frankincense, Deep Blue®, doTERRA Breathe®, DigestZen®, doTERRA On Guard®, Peppermint Beadlets, and doTERRA On Guard® Beadlets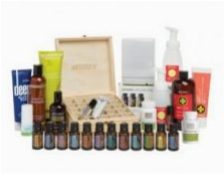 Natural Solutions Enrollment Kit $550
Includes:10 mL BOTTLES
PastTense®, 15 mL bottles of, Lavender, Lemon, Peppermint, On Guard®, Frankincense, Melaleuca, Wild Orange, Balance®, DigestZen®, AromaTouch®, Serenity®, Breathe®, On Guard® Beadlets, On Guard® Toothpaste, On Guard® Hand Wash w/2 Dispensers, Lifelong Vitality Pack®, DigestZen TerraZyme®, Deep Blue® Rub, Fractionated Coconut Oil (4 oz), Aroma Lite Diffuser, Wooden Box, Breathe® Vapor Stick, Correct-X®, PB Assist® +, Salon Essentials® Protecting Shampoo, and Salon Essentials® Smoothing Conditioner
[/one_half_last]